Bluepoint Linux is a publicly-traded company; the beginning of trading was announced by the company this week. Bluepoint is trading on the over-the-counter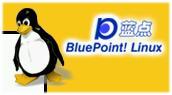 market under the symbol BLPT; volume, thus far, is light. For a lot of people who watch the Linux business community Bluepoint came, well, out of the blue. What is this company, and how did it manage to go public so quietly?

Bluepoint is a vendor of Chinese-localized Linux distributions, based in the city of Shenzen. The "Bluepoint Linux 1.0" product is available now, and can be downloaded from their site. It has the look of a Red Hat-derived distribution. Bluepoint claims to have bundling agreements with the three largest Chinese PC vendors, giving it "80% of the Chinese Linux bundling market." Bluepoint's web site also talks about a future embedded distribution and consulting services.

Two web sites are operated by the company, both in Chinese. bluepoint.com.cn is the regular corporate site; they also own openunix.org, which is claimed to be "the most influential Linux site in China." For those of us who don't read Chinese, they also have a few pages in English available.

One of the things Bluepoint claims is support for the Chinese character set at the kernel level. So we pulled down their kernel source package and checked things out. Bluepoint's kernel is a fairly vanilla 2.2.13 one, with the addition of a pair of new codepages and support for a Chinese console. There appears to have been a fair amount of work done to make the console work right - a significant chunk of code has been added. No word on whether it has ever been submitted for inclusion into the standard kernel. Bluepoint has also included an updated set of USB drivers.

Bluepoint also claims a localized version of the X window system. Their X work, however, is explicitly proprietary.

How Bluepoint came to be public is an interesting story. If you dig through Bluepoint's SEC filings, you'll come across this information statement describing a change in ownership of the corporation. It seems that, in February, something called Shenzhen Sinx Software Company was acquired by "MAS Acquisition XI Corp," which promptly changed its name to "Bluepoint Linux Software Company."

MAS Acquisition XI Corp. was owned by a certain Aaron Tsai. It registered its stock with the SEC last year; some interesting things can be found in the registration statement. MAS Acquisition XI went public as a company with no revenue, operations, or even business plan. From the statement:
The Company's purpose is to seek, investigate and, if such investigation warrants, acquire an interest in business opportunities presented to it by persons or firms who or which desire to seek the perceived advantages of an Exchange Act registered corporation. The Company will not restrict its search to any specific business, industry, or geographical location and the Company may participate in a business venture of virtually any kind or nature.
In other words, this company is a "blank check" firm that was created for the sole purpose of providing a "back door" path for another company to go public. Bluepoint took the opportunity; it now has a pain-free public listing, and Mr. Tsai has a few hundred thousand shares for his pains. He seems to be doing well in general - "MAS Acquisition XI" is not the only company of this type he has created - numbers I through X also exist.

The current market capitalization of the company is on the order of $3-400 million - not bad for a company that few have heard of. That puts them in the same scale as eOn Communications, Applix, and GraphOn. Bluepoint has higher ambitions, though. From the press release: "Management believes Bluepoint Linux in China is similar to Red Hat Linux (Nasdaq:RHAT) in the United States, with a $13 billion market cap, and comparable to VA Linux Systems (Nasdaq:LNUX)."

There is no doubt that the principals of Bluepoint would like to be working with the same sort of market capitalization. That's probably wishful thinking for now - it is hard to get the respect of investors by coming in through the back door. But Bluepoint does appear to be a real company doing some real work, and the Chinese market should eventually be huge. They may eventually get somewhere.

(See also: this announcement from Bluepoint that Bluepoint Linux won a performance test carried out by PC World China Weekly).

Corel news: Corel has been in the news for a few reasons this week, including:
The resignation of Robert Coates from Inprise's board of directors in protest of the merger with Corel. Mr. Coates does not seem to disagree with the merger itself; it mostly seems to be an issue of how much compensation Inprise stockholders (he is a big one) get out of the deal. The recent decline in Corel's stock price certainly has not improved his outlook on the situation.

According to this Reuters article, Corel intends to go forward with the merger anyway, without increasing its offer.

Corel has announced a tour to unveil and promote WordPerfect Office 2000 for Linux. Stops include New York, Washington, Chicago, San Diego, San Francisco, Los Angeles, Tampa, Houston, Seattle, Vancouver, Toronto and Ottawa; see the schedule for details.

Corel also put out this press release hyping its accomplishments ahead of the upcoming stockholders' meeting. Not much new there, but it shows where the company thinks it's heading. Linux remains a central part of their strategy.
O'Reilly releases 'MP3: The Definitive Guide. O'Reilly and Associates has announced the release of the MP3: The Definitive Guide. This book "introduces the power-user to all aspects of MP3 technology. It delves into detail on obtaining, recording, and optimizing MP3 files using both commercial and Open Source methods, and covering four platforms..."
LinuxMall.com and Frank Kasper & Associates complete merger LinuxMall.com and Frank Kasper & Associates have announced the completion of their merger. The new company (which remains LinuxMall.com) will now handle both retail and wholesale distribution of Linux products, giving it a large portion of the Linux marketplace.
LinuxMall.com has also put out this press release presenting itself as a direct challenge to Microsoft. "Recent acquisitions and mergers, including a strategic merger with Frank Kasper & Associates to solidify distribution channels, have poised LinuxMall.com to assume the role of the world's largest 'arms dealer' in the Linux revolution."
German Chameleon Inks Deal with Canadian Dust Puppy SuSE has announced a deal with UserFriendly.org. It seems to involve SuSE using the UserFriendly characters on its web site and marketing materials.
BSDi and Walnut Creek are merging into a new company to be called "BSD Inc." This merger brings together a large vendor of a closed-source BSD variant and a big supporter of FreeBSD, a free BSD variant. They evidently plan to merge the two systems with the final result being still called "FreeBSD," and being primarily an open source product. It's an interesting development - the first big consolidation in the free BSD world. For more information, see this Daemon News article, where we learned everything we know...
Zend PHP Optimizer for free download. Zend Technologies has announced the release of their Zend Optimizer, available for free download. This is a commercial product. "The Zend Optimizer uses multi-pass code optimizations to double the running speed of PHP 4.0 applications. "
New Sendmail Switch product line now available Sendmail Inc. has announced the availability of its new "Sendmail Switch" product line, with prices up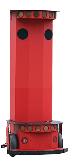 to $4500. As a sort of "by the way," they also mention that regular sendmail 8.10 is available for download.
Meet the PeopleBot ActivMedia has announced the availability of the PeopleBot, a (relatively) low-cost robot which is programmable under Linux.
It looks like a fun toy, but with a face only a robotic mother could love. Prices start at $6,000.
TurboLinux and Linksys sign bundling deal. TurboLinux and Linksys have announced a deal wherein the TurboLinux distribution will be bundled with Linksys ethernet adapters. There will be 1.2 million copies distributed in this manner.
MontaVista receives $9 million investment. MontaVista Software, the company behind the "Hard Hat Linux" real-time and embedded distribution, has announced that it has received $9 million in investments.
internet.com acquires LinuxApps.com Internet.com has announced the acquisition of LinuxApps.com.
Section Editor: Jon Corbet.
Press Releases:
Section Editor: Rebecca Sobol.