Sony releases Linux for the PlayStation 2. Thanks to Maya Tamiya we got the scoop on Sony's announcement of a Beta Release 1 of its PlayStation 2 Linux Kit. The kit includes a DVD with software (some open source and some proprietary), a 40GB hard drive, keyboard and mouse. The open source software includes a Red Hat based OS using a 2.2 kernel. It's also Ethernet ready. The Sony kit should be available in Japan in June.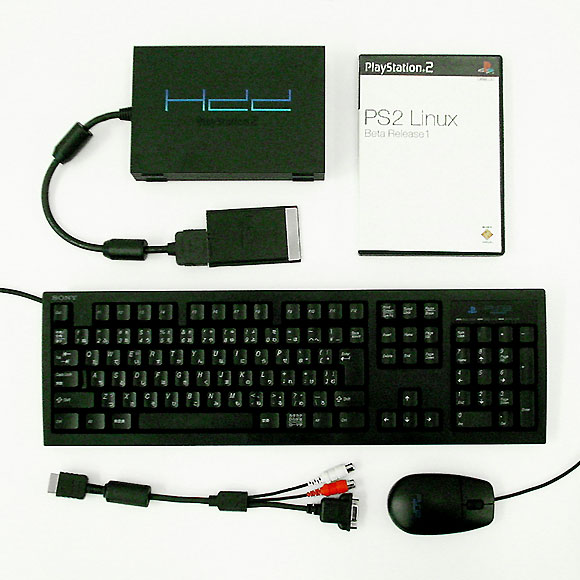 Priced at 25,000 Yen (just over $200 USD at current exchange rates), this package isn't exactly cheap as beta products go, but it might well be worth the price to developers and people looking for a low end way to learn Linux. This machine is not just for playing games on, though it certainly can be used for that. It could, potentially be turned into a TV recorder, web browser or movie player, just for starters. Some of that will be limited by the proprietary software, but my guess is that Sony is counting on developers taking it apart and turning it into other things, with just enough proprietary bits that they'll get a piece of the pie when some Sony PlayStation-based must-have-toy sweeps the market.
TurboGenomics releases TurboBLAST. TurboGenomics has announced the release of TurboBLAST, a genetic sequencing tool. This product may be one of the first commercial packages for Beowulf clusters: "Initial benchmarks of TurboBLAST on a network of 11 commodity PCs running Linux reduced a month-long BLAST run to just two days. Greater speed-up of BLAST is achieved simply by adding more machines to the TurboBLAST system."
BlackCluster-2 for high speed web service. BankHacker.com, a Spanish Linux company, announced BlackCluster-2, a Linux cluster system for high performance HTTP servers. The cluster uses AMD Duron and AMD Athlon processors, and runs Red Hat Linux.
NuSphere introduces NuSphere MySQL Advantage 2.0. NuSphere has announced the availability of "NuSphere MySQL Advantage 2.0," a MySQL-based web development package "for small- and medium-sized enterprises."
New version of 'DNS and BIND' from O'Reilly. O'Reilly has announced a new edition (the fourth) of DNS and BIND. This edition covers BIND 9, various new DNS standards, and more. The security chapter has been made available online.
Also out from O'Reilly is Oracle &Open Source: Tools and Applications.
FreePM Adds 3000 Drug Objects to Formulary. FreePM is a template driven system that utilizes open-source software to provide physicians with an easy to use, easy to modify medical record management solution. FreePM recently announced that it now has 3000 drug objects available for download.
April issue of LPI-News. Here's the latest issue of the Linux Professional Institute (LPI) Newsletter. This month includes:
Linux Jobsite webpage.
Comdex Chicago.
IBM and NEC purchase bulk blocks of vouchers.
Level 2 - Progress
LPIC-1 Graduates as of March 31st 2001; 430
IBM Press release.
Linux Stock Index for April 26 to May 02, 2001.
LSI at closing on April 26, 2001 ... 30.99
LSI at closing on May 02, 2001 ... 33.58

The high for the week was 33.58
The low for the week was 30.99

Press Releases:
Open source products
Distributions and bundled products
Proprietary Products for Linux
Servers and Desktop Systems
Products and Services Using Linux
Products With Linux Versions
Books & Training
Partnerships
Investments and Acquisitions
Personnel & New Offices
Linux At Work
Other
Section Editor: Rebecca Sobol.